Welcome to Class 2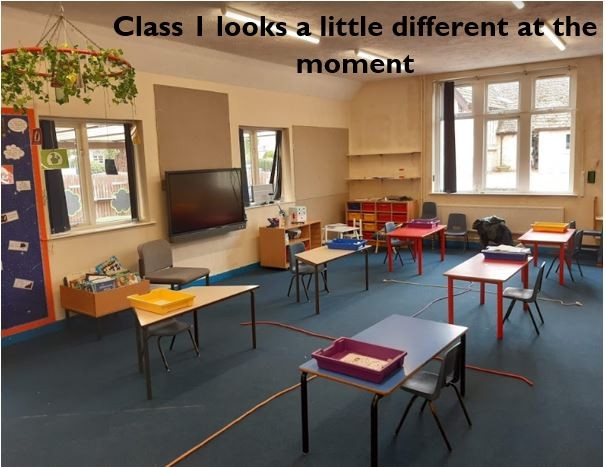 In Class 2 we love learning new things and trying our hardest. We especially love deepening our mathematical understanding and writing our own stories. As a group, we work together to help each other and learn from one another. We are lucky enough to have fantastic visitors who come in and talk to us, and we get to go on exciting trips; as well as going to church regularly!
World Book Day 5 March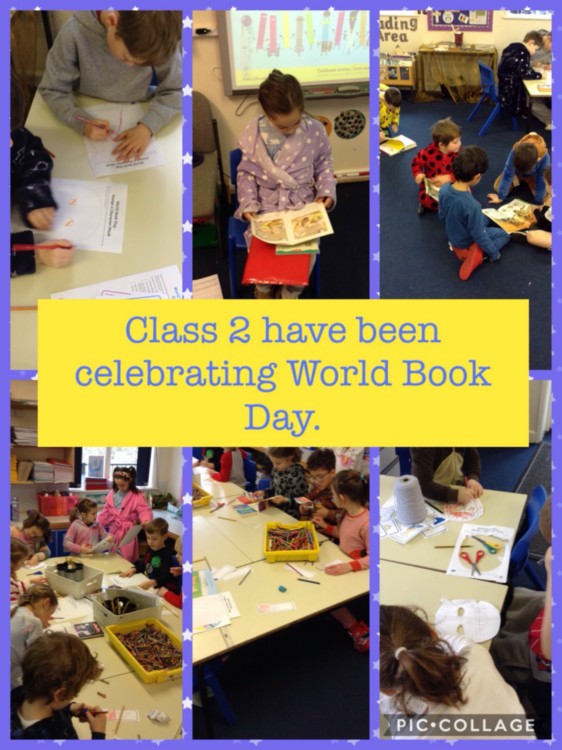 Maths 2 March
We have been busy practising our multiplication and division skills.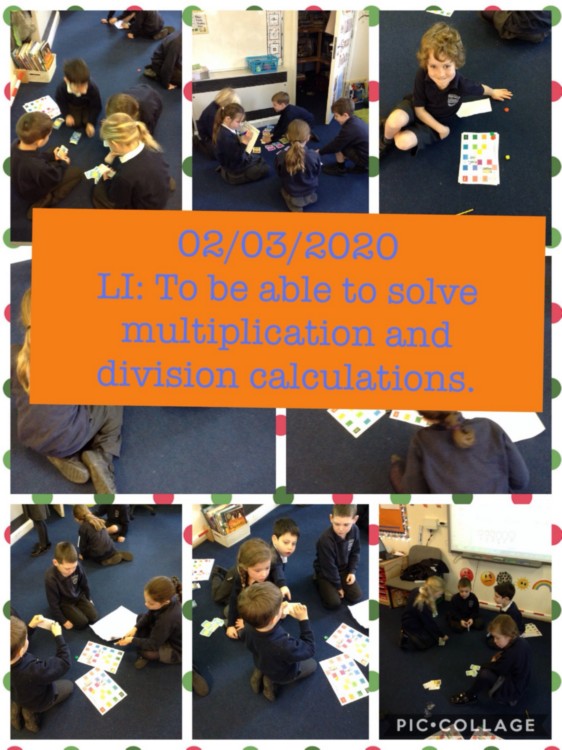 Exploring the Globe 24 February
We have been using the ipads to explore the globe.
House Building 31 January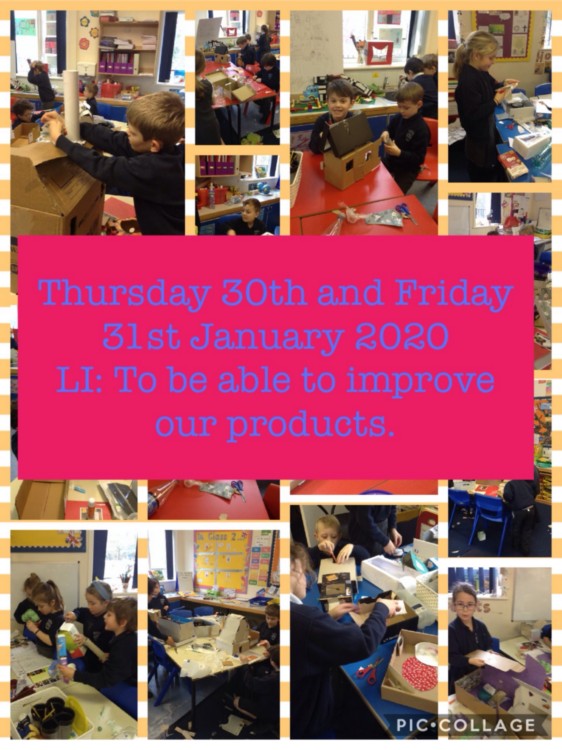 We used a range of materials to build our houses.
Building Materials 20 January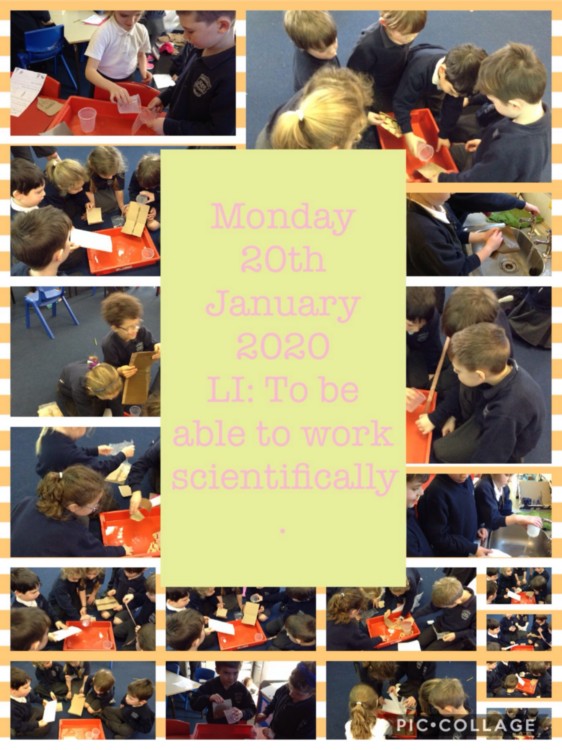 We have been very busy investigating which materials we could use to build a house with.
There is no place like home 17 January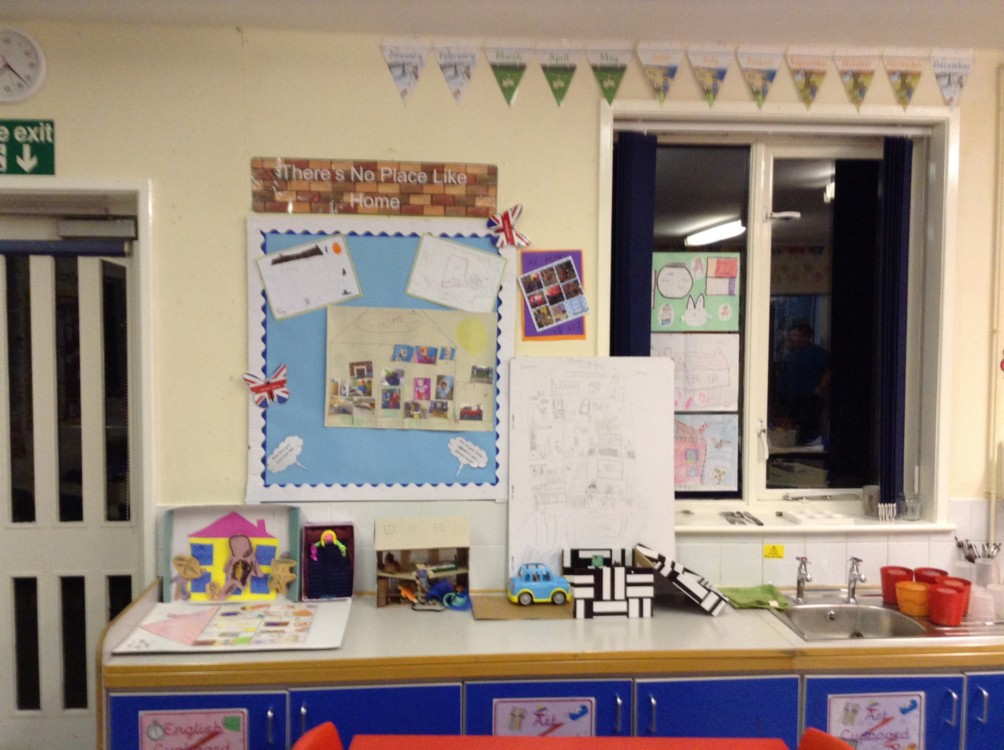 Outdoor Learning 4th December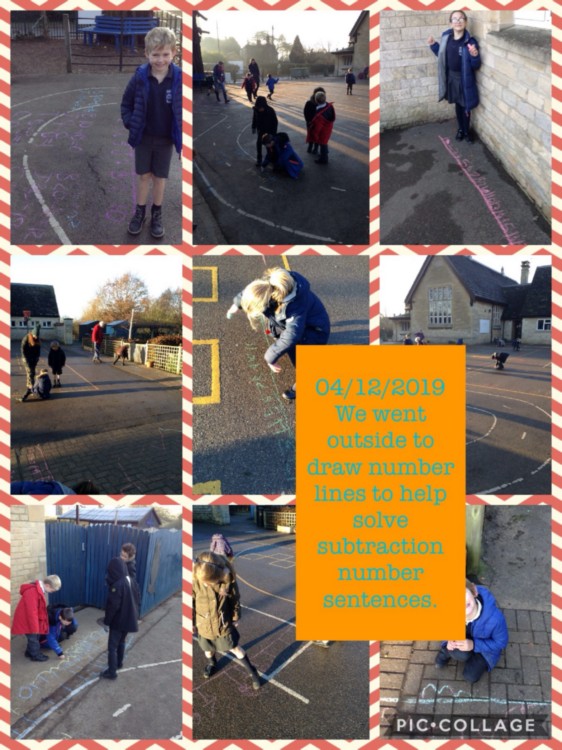 We took Maths outside to draw number lines to help with our learning on subtraction.
Life of a Farmer 26th November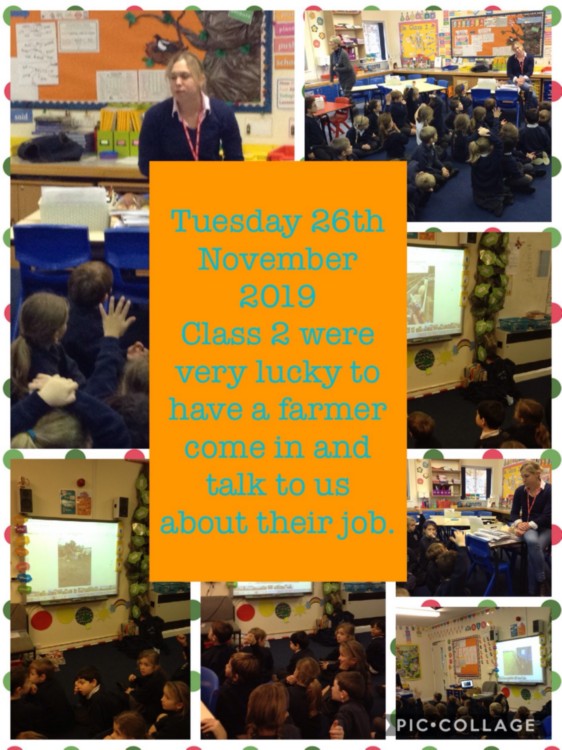 On Tuesday 26th November, we were very lucky to have a visit from a farmer. We got to ask lots of questions to help us find out about the life of a farmer.
RE 26 November
As part of our RE, we imagined we were in a mosque and focused on the ways in which prayer is shared.
Number Bonds 13 November
We have been working hard with recalling number bonds.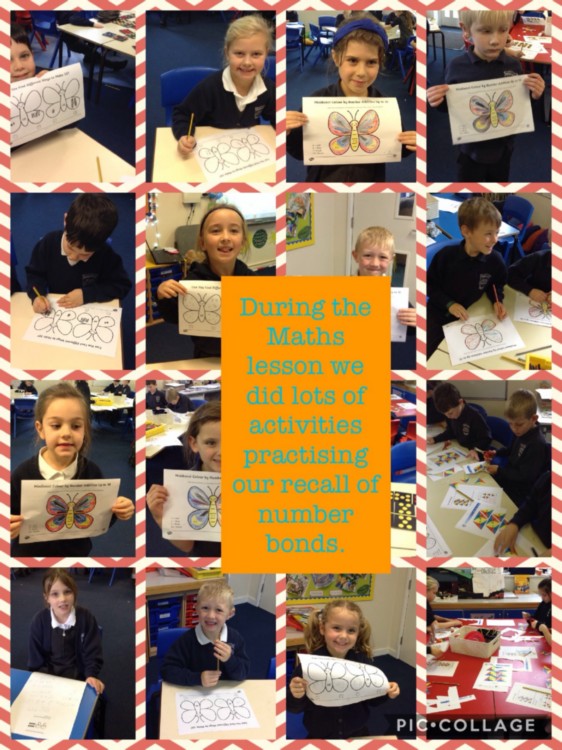 Maths 18 Ocotber
Class 2 have been very busy with their Maths learning this term. We have been representing numbers using a variety of resources, partitioning 2-digit numbers, comparing and ordering numbers and finally we have been counting in 2s, 5s and 10s.
Raising Money 18 October
Class 2 have been very busy raising money for a school in Madagascar.
Have a look at Class 2's homework 13 September